Particle solver for Blender 2.8+
Originally based on molecular addon from Pyroevil. https://github.com/Pyroevil/Blender-Molecular-Script
and the efforts of PavelBlend and Scorpion81 for maintaining compatibility with Blender 2.8+.
https://github.com/scorpion81/Blender-Molecular-Script
Since it hasn't been developed since 2013 i decided to share my branch.
This is my extended version of the addon adding a create panel to enable fast setup of a simulation.
I cleaned up the code and moved the molecular+ panel to the physics section of blender, where it belongs.
get the latest here.
https://github.com/u3dreal/molecular-plus/releases
Join my discord so we can build a community.
Added an n-panel to get fast access to setup / recalculation.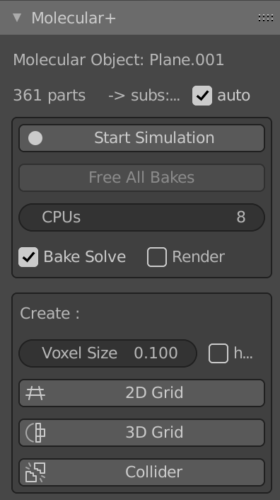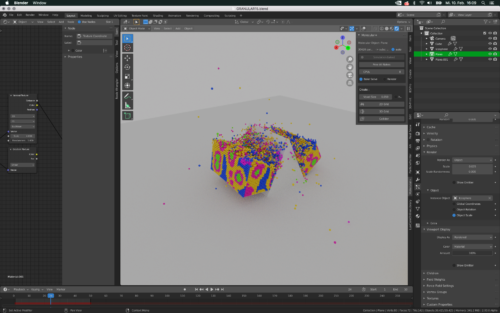 fast setup
Some of my tests.
UPDATE now you can use textures to determine the broken value of the links