IES Pro  – Addon for Blender 2.8+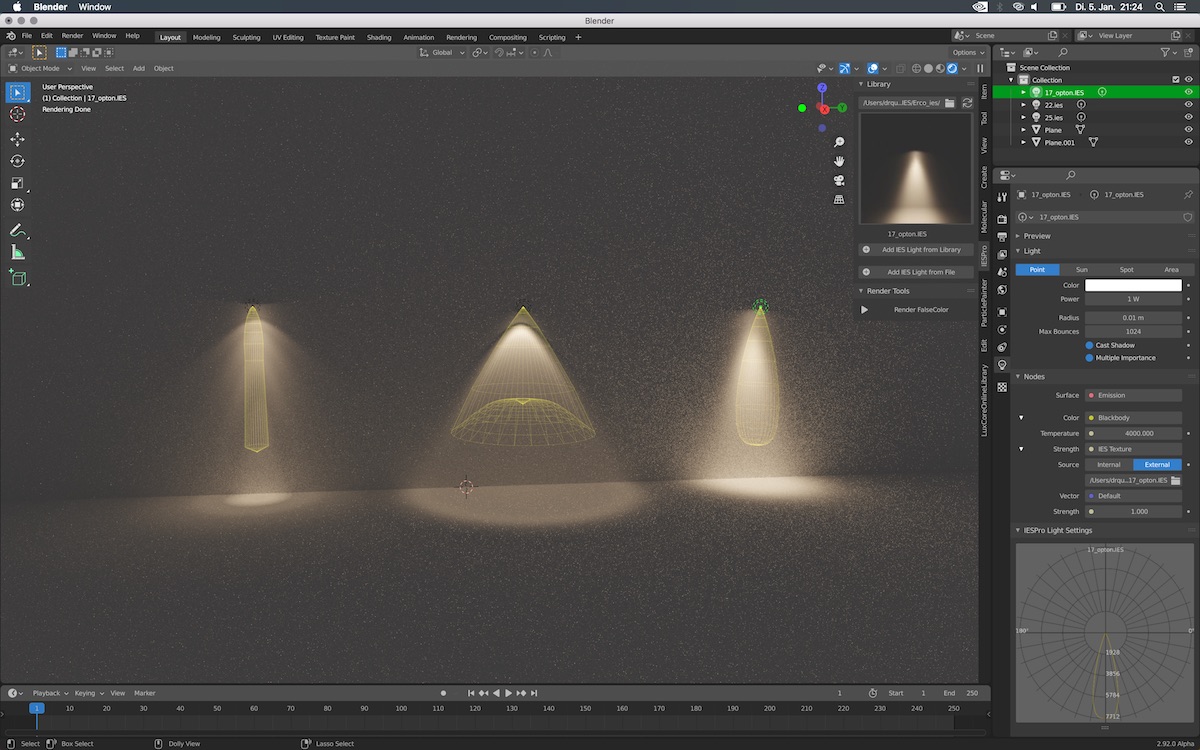 Features:
Direct import of .ies and .ldt photometric data files.
For ldt the color temperature will be read from the file if avaiable.
Wire representation of photometric data in the 3Dviewport
2D radial diagramm of the photometric data.
Library with preview renders of photometric data
Easy applictaion/replacement of photometric data to lights. supports mutliple at once
Conversion of regular lights to photometric lights. supports mutliple at once
Works with cycles and luxcorerender
Quick Manual:
Add ies / ldt files:
You can add ies / ldt files from the Add menu or by pressing shift-a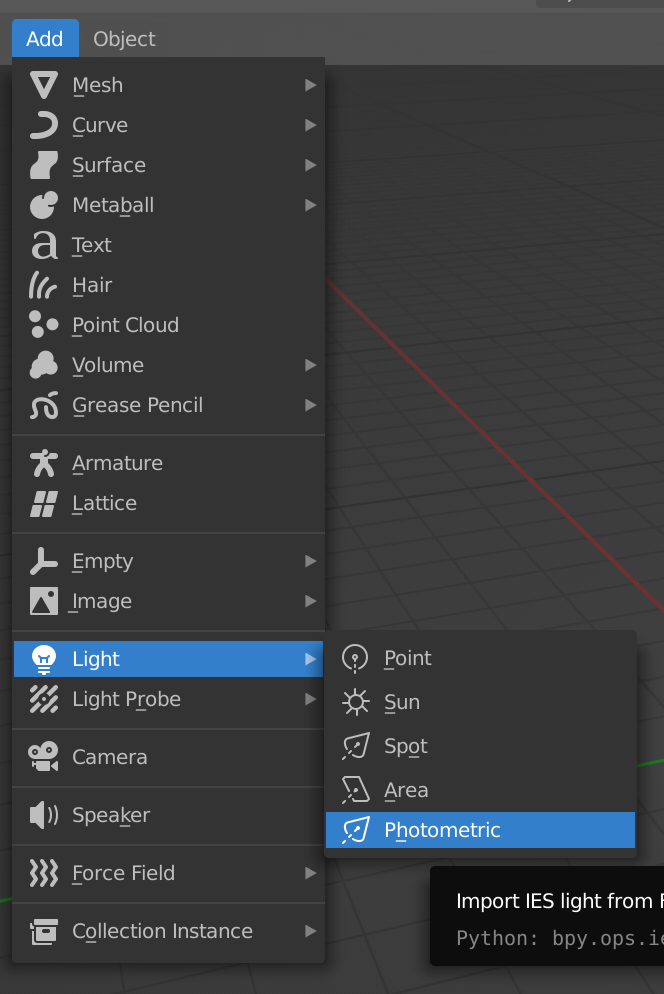 Light panel:
Here you can find the light material nodes created, the 2d diagram and the contents of the ies / ldt file
including some more calculated photometric data and headers.

Library:
The library can be found in the N panel of the 3Dviewport.
It features a dynamic gui depending on what is selected.
Here you can set the working folder and refresh the previews if necessary.
One level of subfolders is supported to keep the ies / ldt files organized.
You can Add,Replace photometric lights and and Convert regular lights.
Some import/export functionality is planned for next release.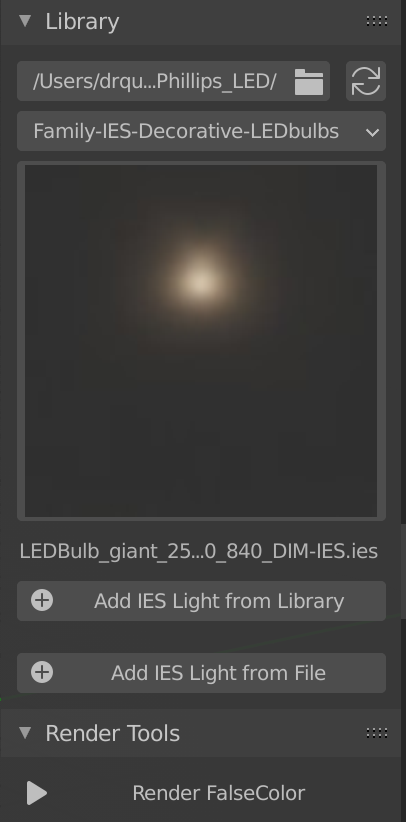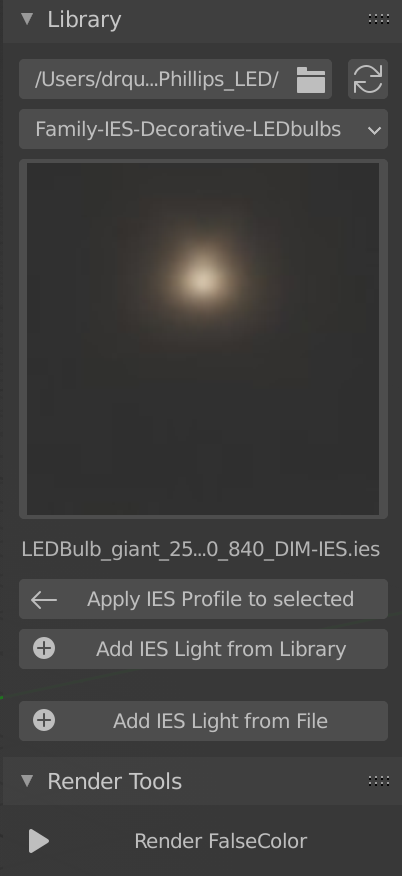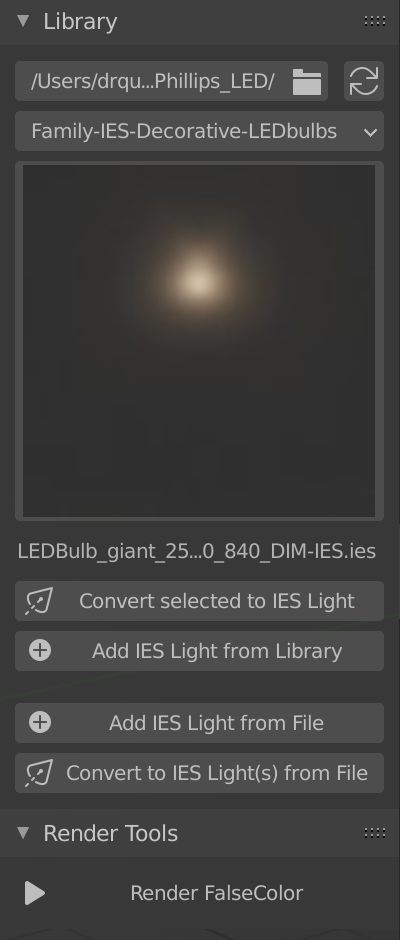 A button to quickly render in false color view can be found under Render Tools.
Preference panel:
Can be found in system settings under edit/preferences in the addon section.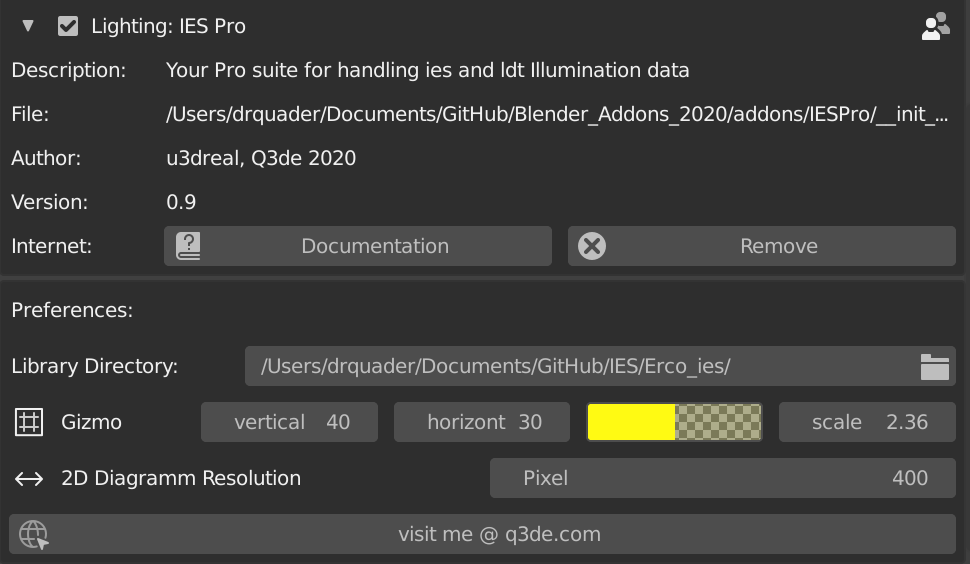 Here you can set the default library folder and resolution, color and size of the 3D gizmo in the 3DViewport.
The Resolution of the 2D diagramm can be set here also.
The Addon will be available on blendermarket and gumroad very soon.